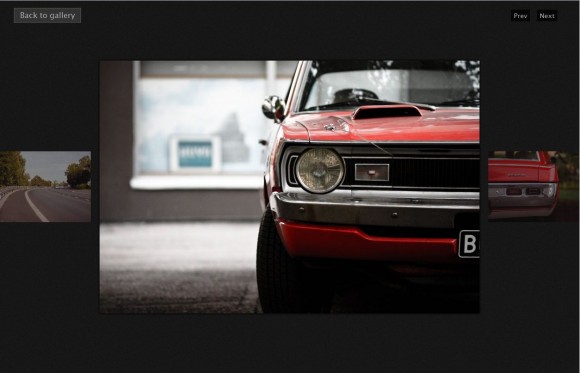 Awesome Gallery1 is an extremely simple and stylish photo gallery created with PHP. It consists of one single file and does not require database. It's easy to set-up and fairly easy to use. That being said, the feature list is scarse and it certainly won't cook you dinner. It will just show photos in a nice way.
Awesome Gallery was created as my personal photo gallery (since I started photography as a hobby). But since I feel it is so awesome I will probably release it someday for free. For now, feedback is most welcome and if you find anything weird, feel free to comment here or send me email or anything! All help is greatly appreciated! The software is still in constant development.
You can see it running my personal photo gallery.
Awesome features:
Single

PHP

file
Generates thumbnails when you view them
File and directory -based
Cool transitions
No JavaScript -accessible
Share article